COMPACT - PVC-U Data Trunking

COMPACT : Cat 6, Cat 6a & Cat 7 Compatible Data Trunking for Fast and Simple Installation
Design
COMPACT Data measures just 140mm x 50mm complimenting our larger sister product PROFILA Data. With similar aesthetics our data trunking family can be connected together using an adapter, allowing trunking of different sizes to be installed in the same building with a consistent appearance.
Cable Capacity
COMPACT Data's design maximises cable spacing giving up to 30% more cable capacity than other similar sized systems. The open design provides full cable support during cable loading for both top and bottom compartments, with no lids or other components in the way.
Accessories
COMPACT Data comes with moulded flat angles and tee pieces, complete with simple but effective inner guides to steer and separate data and power cables from one another. This minimises cable interference and ensures compliance with relevant standards. COMPACT Data's symmetrical design makes life easier for the installer as the same flat angle or tee piece can be used for both up and down options.
Material Specification
The majority of REHAU Trench Cable Management products are manufactured from RAU PVC 1309. This is a tough, rigid material with excellent resistance to chemicals and ageing. For more information please download our Material Specification Data Sheet for full PVC-U technical specifications. Material Data Sheet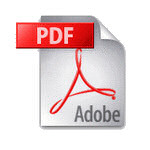 COMPACT Product Guide Download
For more information please download our handy product guide. Product Range Guide