PROFILA - PVC-U Data Trunking

---
PROFILA: Cat 6, Cat 6a & Cat 7 Compatible Data Trunking - The preferred choice for consultants and contractors
Design
PROFILA data has been successfully installed in many schools, colleges, hospitals and medical centres when fast installation and a professional finish are important.
Cable Capacity
It is the deepest trunking in its class, with depth 65mm enabling better handling of data cabling.
Accessories
PROFILA incorporates 'truly' flexible corners, enabling a clean and quick installation around corners which are not 90º true. This minimises cable interference and ensures compliance with relevant standards. When combined with our innovative moulded Flat angles and Tee Pieces it allows for a quick and easy installation with a professional finish.
Material Specification
The majority of REHAU Trench Cable Management products are manufactured from RAU PVC 1309. This is a tough, rigid material with excellent resistance to chemicals and ageing. For more information please download our Material Specification Data Sheet for full PVC-U technical specifications. Material Data Sheet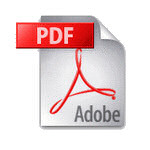 PROFILA Product Guide Download
For more information please download our handy product guide. Product Range Guide