Flush Floor Drop in Service Outlet Box
Square flushfloor installation unit for mounting in an OKA-T trunking system. With mounting support to accept up to three APMT5 cover plates.
Product Information
Item no.: 7402290
Type: GES9 10OK U 7011
Description 1: Service outlet
Description 2: with univ. mounting for OKA/T
Dimension: 264x264x67
Colour: Iron grey
RAL number: 7011
Material: Polyamide
Material symbol: PA
Smallest sales unit (VG): 1.00 Piece
Weight: 211.00 kg/100 pc.
---
For full information please download our Technical Datasheet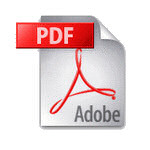 100% MONEY
BACK GUARANTEE.