Components for 300x65mm 3comp 90 bend
90° branch for a flushfloor OKA-T trunking system, consisting of an end cap and connection brackets.
Product Information
Item no.: 7402304
Type: OKA B30065
Description 1: 90° angle
Description 2: for OKA/T
Material: Steel
Material symbol: St
Surface: Strip galvanised
Surface to DIN: DIN EN 10346
Surface symbol: FS
Smallest sales unit (VG): 1.00 Piece
Weight: 34.80 kg/100 pc.
---
For full information please download our Technical Datasheet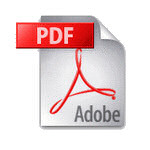 100% MONEY
BACK GUARANTEE.