Manufactured to BS EN 50085-1:2005 and BS EN 50085-2-1-2006.
Trench offers Lighting Flat 90 Degree bends in both standard pre-galvanised and powder coated/painted options. Covers to suit are available to order separately.
Technical Information
Please click below to download the Technical Data Sheet for British Standards/material specification/packing information/ordering information/dimensions and weights.
Flat 90 Degree Bend TDS044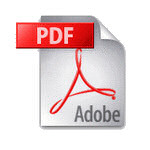 100% MONEY
BACK GUARANTEE.