UZD350-3 for screed height 70−125 mm
Underfloor junction and branch box for screed-covered underfloor installation ducts with sheet steel side walls. To mount installation units in the mounting lid (to be ordered separately). Height can be infinitely adjusted to the nominal screed height (rapid adjustment possible) and the screed can be worked flushed to the screed scraping edge. With noise decoupling option after screed laying and can be used with system accessories, also for heavy-duty application.
Product Information
Additional product text, instruction : Side walls prepared for duct widths of 190, 250 and 350 mm.
Item no.: 7410034
Type: UZD 350-3
Description 1: Junction and branch box
Description 2: for screed height 70-125mm
Dimension: 510x467x70
Material: Steel
Material symbol: St
Surface: Strip galvanised
Surface to DIN: DIN EN 10346
Surface symbol: FS
Smallest sales unit (VG): 1.00 Piece
Weight: 590.00 kg/100 pc.
---
For full information please download our Technical Datasheet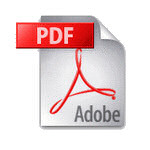 100% MONEY
BACK GUARANTEE.