G-Profile 150mm Side Height
Innovative & simple to install with "one click" OBO Magic G Profile Basket Tray offers substantial labour saving benefits.
OBO G Profile Basket Tray comes in 3m Lengths complete with integral connectors.
Finish: G Electrogalvanised for internal use to BS EN ISO 2081.
Fire Resistance E30 E90
Technical Information
Please click below to download the Technical Data Sheet for technical specifications/alternative finishes/loading information/weights/grid widths/wire diameters.
G Profile 150mm Side Height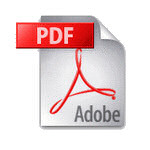 Technical Information
100% MONEY
BACK GUARANTEE.