TrayFix with concrete weight
16kg mounting system for OBO Magic Basket Tray for cable routing on a flat roof minimum width 100mm.
***Please Note Trench pack quantities and Data Sheet pack quantities may differ please use Trench pack quantities for ordering purposes.
Product Ref - 5403098
Technical Information
Please click below to download the Technical Data Sheet for finishes/dimensions and weights.
TrayFix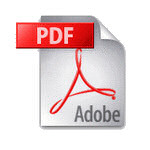 100% MONEY
BACK GUARANTEE.