Protective conductor connection bracket to include steel and aluminium device installation trunking, service poles and system components of underfloor trunking systems in the protective measure. Clamping area: 2 x 1.5−4 mm²
Product Information
Additional product text, instruction: If there is a fault, metallic parts will carry voltage. Tighten the contact screw with at least 1.2 Nm or ensure the contact with mechanical work.
Item no.: 6288704
Type: 8AWR
Description 1: Earth conductor clamp
Material: Steel
Material symbol: St
Surface: Electrogalvanised
Surface to DIN: DIN EN 12329
Surface symbol: G
Smallest sales unit (VG): 10,00 Piece
Weight: 0,61 kg/100 pc.
---
For full information please download our Technical Datasheet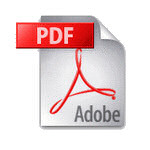 100% MONEY
BACK GUARANTEE.